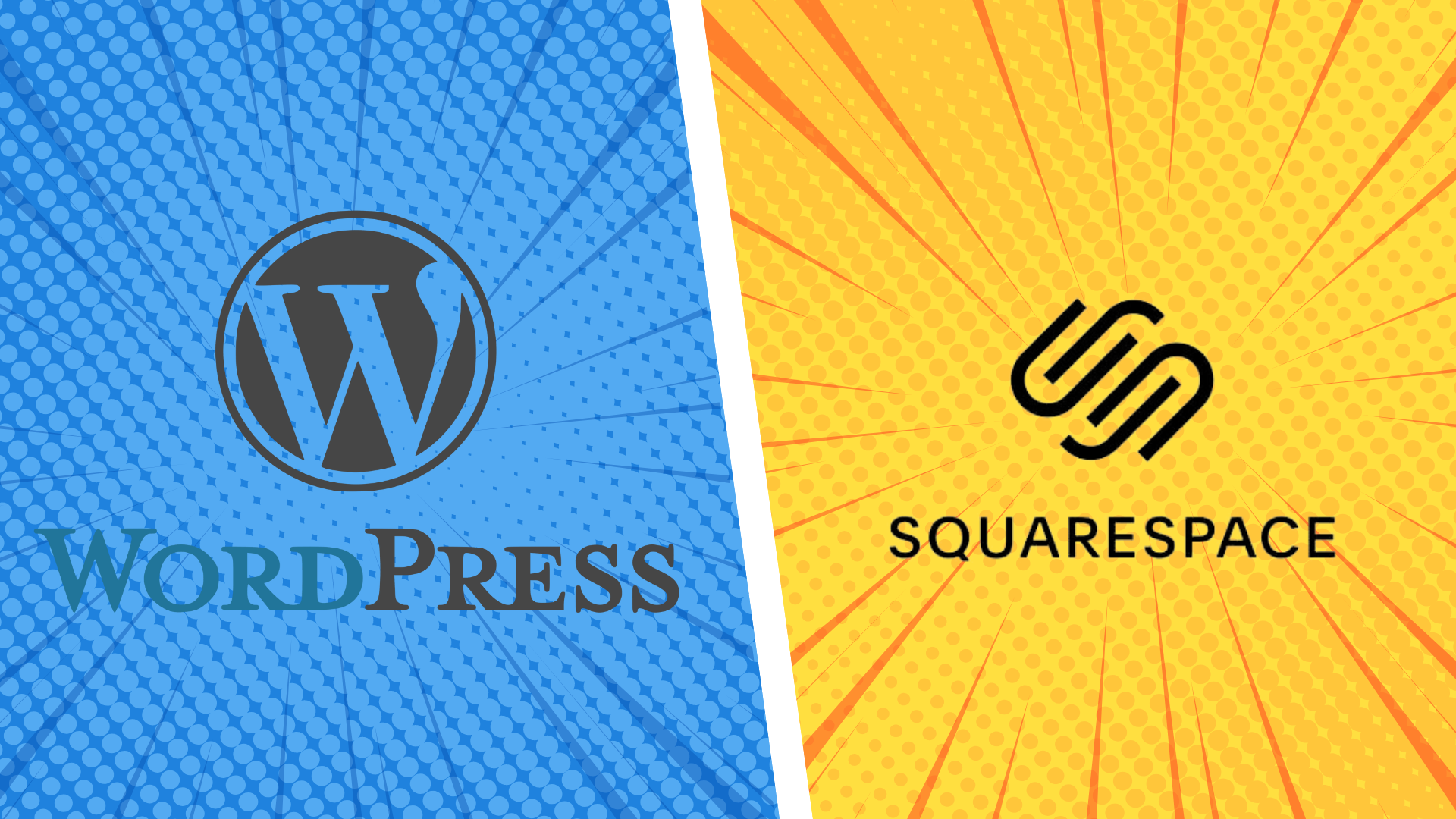 When it comes to website development, there are many choices available. Two of the most well-known options are WordPress and Squarespace. Both have their pros and cons, and choosing the right platform can have a major impact on your website's success. 
WordPress
WordPress is a popular content management system (CMS) that powers over 40% of all websites on the planet. It's an open-source platform that allows you to create a website from scratch or use pre-made templates. A significant advantage of WordPress is its flexibility. With a wide range of plugins and themes, you can customize your website to fit your unique needs. WordPress also has a large community of developers, making it easy to find help and support when you need it.
However, WordPress can be overwhelming for some people, and setting up a website can be time-consuming. WordPress also requires regular updates and maintenance to keep your website secure.
Squarespace
Squarespace is a website builder that allows you to create a website without specific technical skills. It is a popular choice for artists, small business owners, and creatives who are seeking a professional-looking website without the challenge of coding. Squarespace offers a wide variety of templates to choose from, and its drag-and-drop editor makes it easy to customize a website.
Squarespace offers an all-in-one solution and takes care of hosting, security, and updates. It is also optimized for mobile devices.
Squarespace does have some cons. For example, it is not as flexible as WordPress. Squarespace doesn't have as many plugins or third-party integrations as WordPress, and its templates could be viewed as limiting if you are seeking a unique design.
Which is Right for You?
Selecting WordPress or Squarespace ultimately depends on your needs. If you're comfortable with coding and want total control over your site's design and functionality, WordPress is for you. If you want a quick and easy solution that's optimized for mobile and requires minimal maintenance, Squarespace could be right for you.
Looking for help making a CMS choice? Contact us today and we'll help you select the right solution for your needs.